Our Designs Are Out-of-the-Box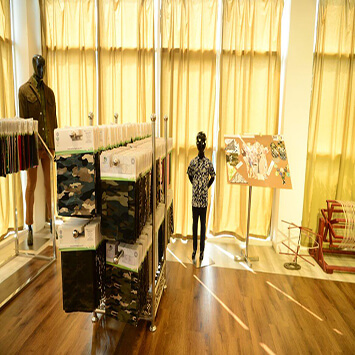 Mithela Textile Industries Limited (MTIL) is majorly known for its contribution towards the environment and for its CSR activities. But, we also contribute to the most happening domain which is 'Fashion'. Our woven textiles, printed and dyed fabrics are further taken to our Design studio, where the magic happens.
Apart from designing fashionable garments, our designing team also takes immense interest in marketing handout hangers. Also, from the manager to the salesperson, whosoever is dealing with you will be extremely courteous and poised to help you pick the best woven material or fabric.
So, for unlimited options in designer wear, drop into our studio and you'll be spoilt for choice; that's for sure! We have built a design studio that stands out amongst the rest in the whole of Bangladesh.
Our company has got some of the most renowned fashion brands working as well as a diverse range of customers demanding for various designs. Hence, we have appointed a group of highly skilled and experienced fashion designers who can design garments tailored from our own, factory-made fabrics that exude glamour, quirk, and grace.