Grow With Us and Help Us Grow

When you are working with Mithela Textile Industries Limited, you won't be just working day long to help our company flourish, but also, to enhance your own skills. No matter how skilled you are at weaving ordyeing woven materials, you will certainly learn a lot from your co-workers and other professionals who have got years of experience in this field. We also make sure you are working in an utmost comfortable ambiance. Hence, we make sure the area surrounding our factory is green and the interior is toxic-free. We do this so that you can stay at the pinkest of your health and enjoy your work.
To carry out various tests on woven fabrics, we, Mithela Textile Industries Limited have equipped our in-house laboratory with extremely good equipment.
We have got various imported machinery designed for VAT, Reactive, Pigment, Disperse dyeing, and Pigment dyeing on reactive.
Our factory has got state-of-the-art machinery like WARPING & SIZING from BENINGER, CALAFROST & SUCKER MOLLER from GERMANY, and AIRJET looms from TOYOTA.
These machines are placed in our weaving unit. And for dyeing purpose, we use machines like - Osthoff Singeing, Monfongs & Benninger for Continuous Dyeing, KUSTER for Continuous Bleaching, Goller for Mercerization, Monfongs Stenter, and Sanforizer. All these machines are imported from Germany
Which Domain Suits You The Most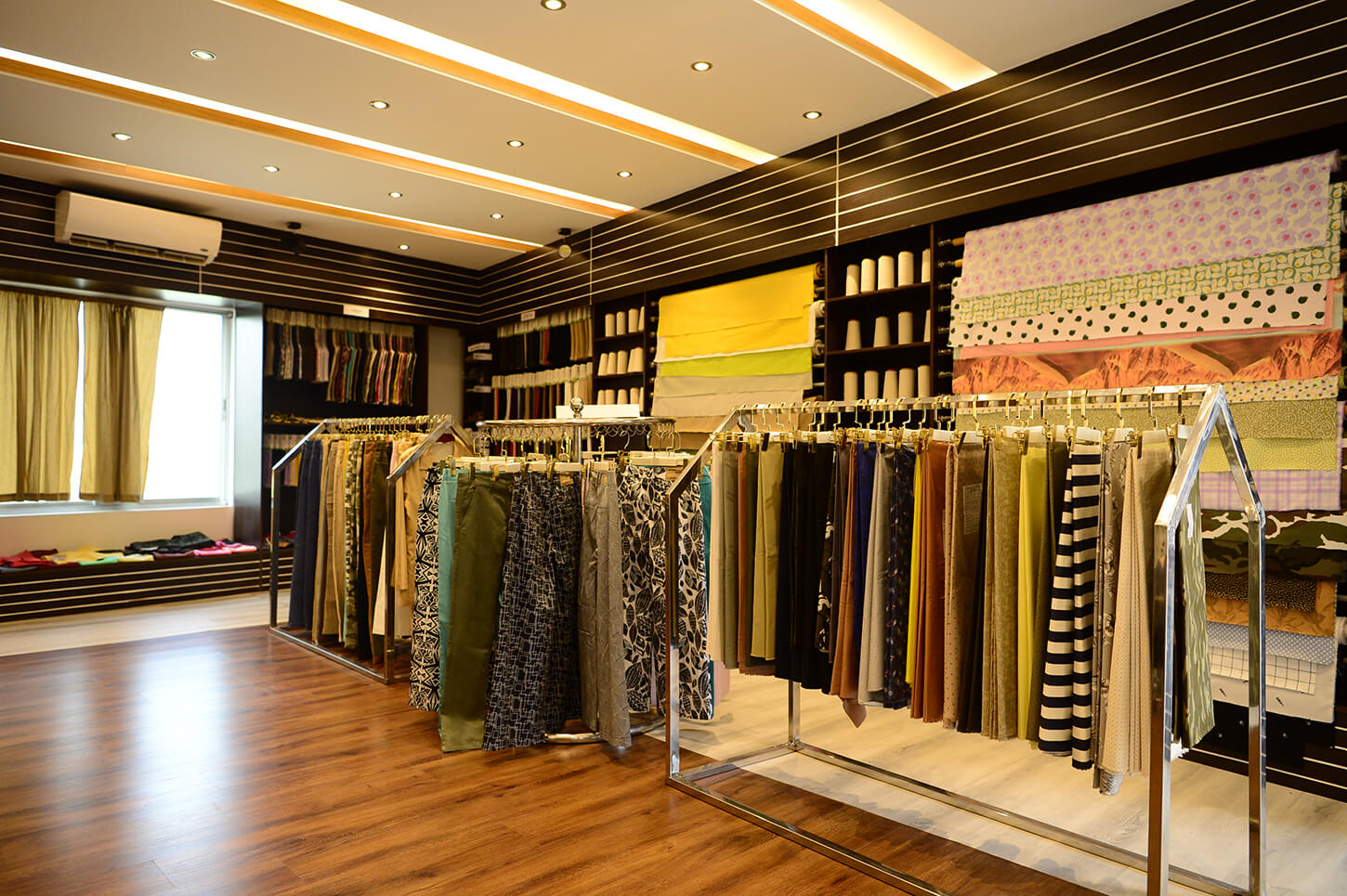 Human Resource (HR)

If you have the capability of finding talents, taking care of the bonds between the employees and employer, looking after the requirements of the employees and the employer, then you are welcome to our Human Resource (HR) team!

Finance Team

The most crucial aspect of a firm is its finance. If you can contribute to Mithela's Financial Strategies and manage each and every aspect of finance, then join us and make our family bigger.

(IT) Team

Information Technology (IT) acts as the backbone of any factory that deals with weaving and dyeing woven textiles. From looking after all the systems to setting up websites, servers, software, databases and applications, you have to do it all! Are you ready for this tedious yet interesting task? Then join us!

Production Team

If you can do rigorous work that includes - setting and achieving production targets, ensuring good quality and consistent work, effective utilization of all the resources we have, and obeying all the systems enlisted specifically for the Production team, then you may join Mithela Textiles.

Designing Team

If you are creative enough and know how to visualize and design impeccable designs on all the latest designing software, then hop in, and be a part of our creative designing team.

Marketing & Branding Team

Do you think you can take our company to the next level; maybe the peak of success? If yes, then we will be glad to have you in our Marketing and Branding Team.

Sales Team

If your convincing power is really strong and you know how to influence people when it comes to buying our products be it Shirting or bottom wears, then Mithela's Sales team is the ideal workstation for you.

Retail Team

Can you do visual merchandising and customer servicing both at the same time? Can you be a strict area manager? If yes, then you may join us at Mithela Textiles, and be a part of our Retail Team.

Supply Chain Team

An organization can only be efficient when it has got an excellent supply chain strategy. At Mithela Textiles, the supply chain domain is not just about basic logistics and purchasing inventory. It involves many other things such as – improving the productivity, quality, and efficiency of the operations.

Management trainees

If you are relatively new in this particular sector and would like to explore our hub, especially the management part, then be our trainee and get trained by the best professionals!
Commercial Team

If you are ready to take charge of the financial and administrative functions of our company which includes revenue collection, billing, procurement, expenditure control and management, then you may apply to be a part of our commercial team.

RnD

Can you research on new product designs and come up with some innovative designs? Can you do ample research and development to take our company to the next level? Then you are welcome to be a part of the RnD Department.

Quality & Control

"Attention to details" is the only trait you need to have in you, to be a part of our team 'Quality & Control' team.